SCHOOL PROGRAMS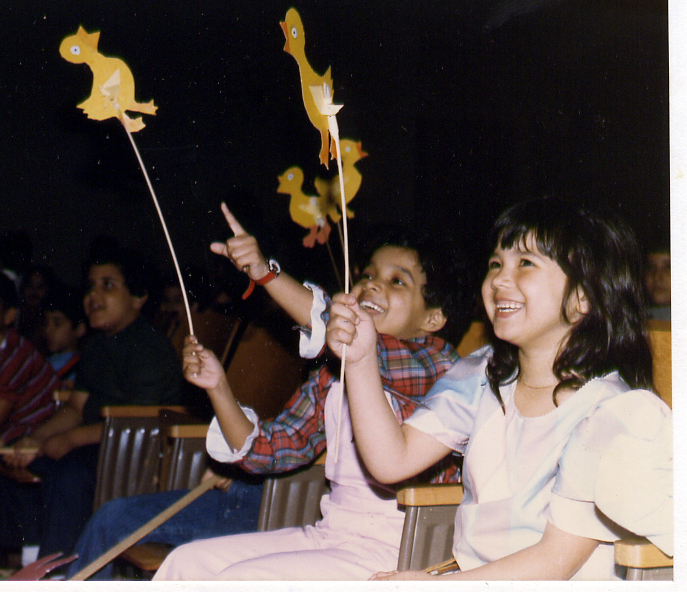 Penny has a range of school programs, from all school pageants to intimate table top shows and workshops. Let her mold the program to your lesson plan and teach your Core Curriculum in a way the students will not forget. Plenty of scaffolding!
AUDITORIUM PERFORMANCES
►Shows by professional puppeteers (suitable for large mixed age audiences.) Available with a related puppet making workshop.

►PUPPET PAGEANTS
With performing parts for 20 to 60 children (includes puppet preparation workshops)
CLASSROOM WORKSHOPS and PERFORMANCES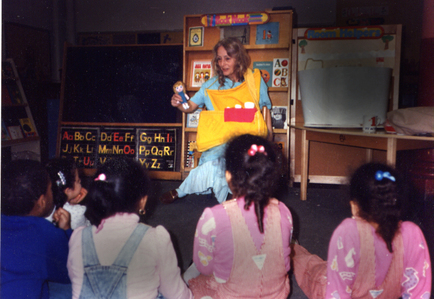 ► How-to workshop following professional shows (in pop-up book making, puppet pantomime, etc.)
►
Intimate SHOEBOX shows with audience participation followed by craft sessions in making simple puppets, and sometimes a re-enactment by the children using their newly made puppets.
►
SHOEBOX SHOW workshops give teachers ideas on how to use a collection of found objects to involve the children dramatically in new stories and old so that the basic reading-readiness skills (listening, sequencing, remembering, comprehending, predicting, judging, etc.) are all stimulated and exercised in a thrilling and satisfying manner. The related art activities reinforce the learning and improve the fine motor skills
for further information visit "Programs / Puppetry" at
www.creativeeducationalsystems.com
---
---
THANKS TO DONATIONS FROM OUR AUDIENCES!
​We're going back to the Bronx!
If your school would like a Discounted Performance and Reading Readiness Workshop contact us.
2016-17 SOUTH BRONX HEAD START CENTER PUPPET TOUR.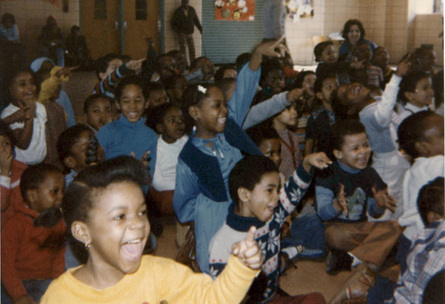 Special thanks to those who put money in the GENIE JAR or otherwise contributed so that we can bring shows to Head Start Centers in the South Bronx. Last season our repertory audiences donated over $1000. This season they did it again. We perform Mother Goose Tales give a Reading Readiness workshop in which each child makes and puppeteers their own "Three Bears" shows. If you would like to help provide for more shows for these kids who can't come to us, please donate!


---
---
PUPPETS IN EDUCATION VIDEO

Penny Jones, director of Penny Jones & Co. Puppets, shows some of the ways she has uses puppets in education to enhance learning and teach curriculum for groups of all sizes, from small classrooms to entire school pageants.

---
***Awarded a Jim Henson Foundation 2011 Family Grant***

The Company was awarded the grant to develop the FOUR SEASONS project for schools.


Penny comes each season with a different table-top puppet show related to the curriculum. There is a workshop so that each child can make something that becomes part of the show and a keepsake as well. Book now for the cycle.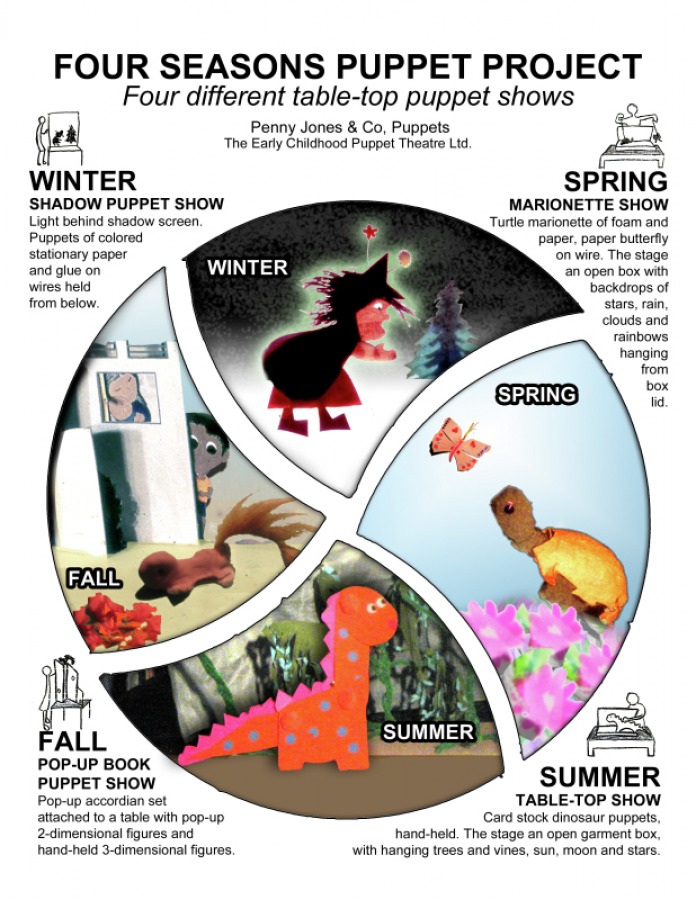 ---