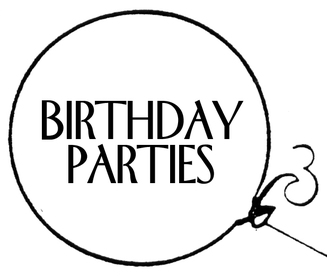 HAVE AN EASY, FUN AND AFFORDABLE PARTY AT THE PUPPET THEATER.
​WE HAVE A KITCHEN AND TABLES FOR YOUR TREATS AND PUPPETS FOR THE KIDS TO PLAY WITH
AFTER THE SHOW IN OUR WEST VILLAGE SPACE.
​ CONTACT US FOR DETAILS.
---
---
SHOWS FOR ALL AGES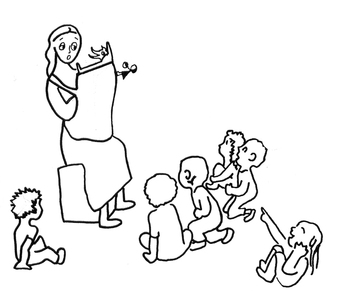 We can do any show in the repertory at our place, yours, or another location.

Penny Jones will help you plan a celebration to fit your child and your guests using fairy tales, original stories, games, songs and puppets.






---
---
SMALL SHOWS FOR PARTIES
Puppets from the Pop-Up Bag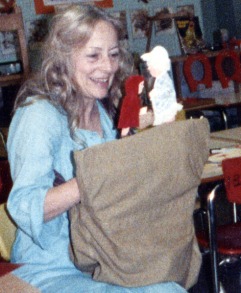 An informal puppet presentation with a bag as the stage.
Perfect for a small group, class or party and featuring:

The Three Bears
Little Red Riding Hood
The Three Billy Goats Gruff
---

​CINDERELLA
​ starts with a craft workshop where everyone decorates dancers that are revealed later in the show when Cinderella gets to the Prince's Ball. Great for older kids.
---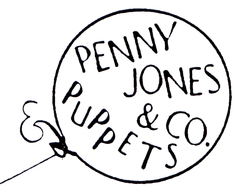 ARE YOU MY MOTHER?
​
is a small show
specially designed for the youngest:
​
​One, Two and Three Year Olds
​
---
---
-OR-
---
How about a puppet making and performing workshop with a short show by the children for their parents at the end of the party?
​
---
See your child perform in:

Noah's Ark- Ages 5+

-A short puppet pageant about Noah and the flood narrated by Penny Jones with children manipulating Noah's family and a lot of animals..

Sequence: a fish making workshop , a blocking rehearsal, and then a 15 to 20 min performance for parents.

Optional extension:" amateur hour" on the Ark with favorite songs, jokes etc. performed by the cast to entertain each other while they wait for the water to subside..

Old McDonald and his Farm Ages 5+

-A short puppet pageant about problems old McDonald and his wife have with birds eating their seeds despite loud noises from assorted animals. Penny Jones narrates, children manipulate the McDonald family , the animals , birds and the flowers, and produce the scarecrow.

Sequence: a flower making and/or bird making workshop, a blocking rehearsal, and then a 15-20 min performance for parents.


---