NEWS
THANKS TO EVERYONE WHO CAME OUT TO THE HUDSON RIVER PIERS. WE HAD TWO GREAT SHOWS!
---
THANKS TO ALL WHO CAME OUT TO PIER 62 FOR THE FREE SHOW with HUDSON RIVER PARK'S HUDSON RIVER KIDS
---
Metropolitan Museum of Art exhibition includes Penny Jones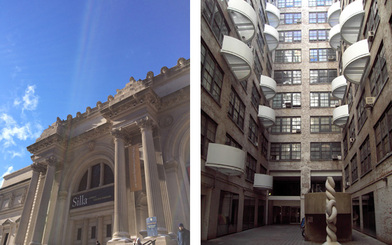 Metaverses—Merging Time, Space, and Content through Augmented Reality exhibition at The Metropolitan Museum of Art.From January through May 2014, artists in residence at the Met's Media Lab, Justine Williams, Jason Schuler, Patricia Faolli and Vanessa Gilbert, working in collaboration with five artists over the age of sixty who live and work at the Westbeth Home to the Arts in New York City's West Village together created "Metaverses"—an augmented-reality tour of some of the Museum's collection viewed with an ipad. It began with group visits to the Westbeth artists' studios and homes, discussing and archiving their histories as working artists in the Westbeth and New York City communities. Westbeth artists were Christina Maile, a printmaker; Stephen Hall, a painter; Nancy Gabor, a theatre director; Paul Binnerts, a playwright; and Penny Jones, a puppeteer. Some of the pieces provide the viewer with a deeper sense of the object's cultural significance and time of origin. In other cases, the object was a springboard for creating a contemporary response. Some pieces were "meeting points" where an artist's voice or work combined with an object or space, creating a third object or space—a hybrid metaverse. And finally, some objects were used to facilitate interactions between tour participants, activating their experience of one another.

---
---
THANKS TO YOU! We're going back to the Bronx!
Over $1,000 of donations in the GENIE JAR. FOUR years in a row.
2016-17 SOUTH BRONX HEAD START CENTER PUPPET TOUR.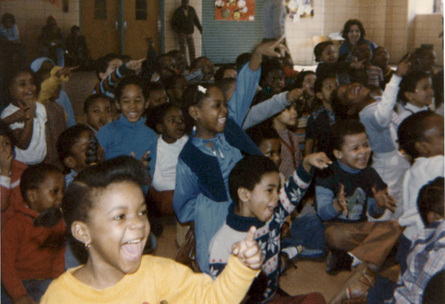 Special thanks to those who put money in the GENIE JAR or otherwise contributed so that we can bring shows to Head Start Centers in the South Bronx. Last season our repertory audiences donated over $1000. This season they did it again. We perform Mother Goose Tales give a Reading Readiness workshop in which each child makes and puppeteers their own "Three Bears" shows. If you would like to help provide for more shows for these kids who can't come to us, please donate!


---
---
GALLERY EXHIBITION WAS A GREAT SUCCESS!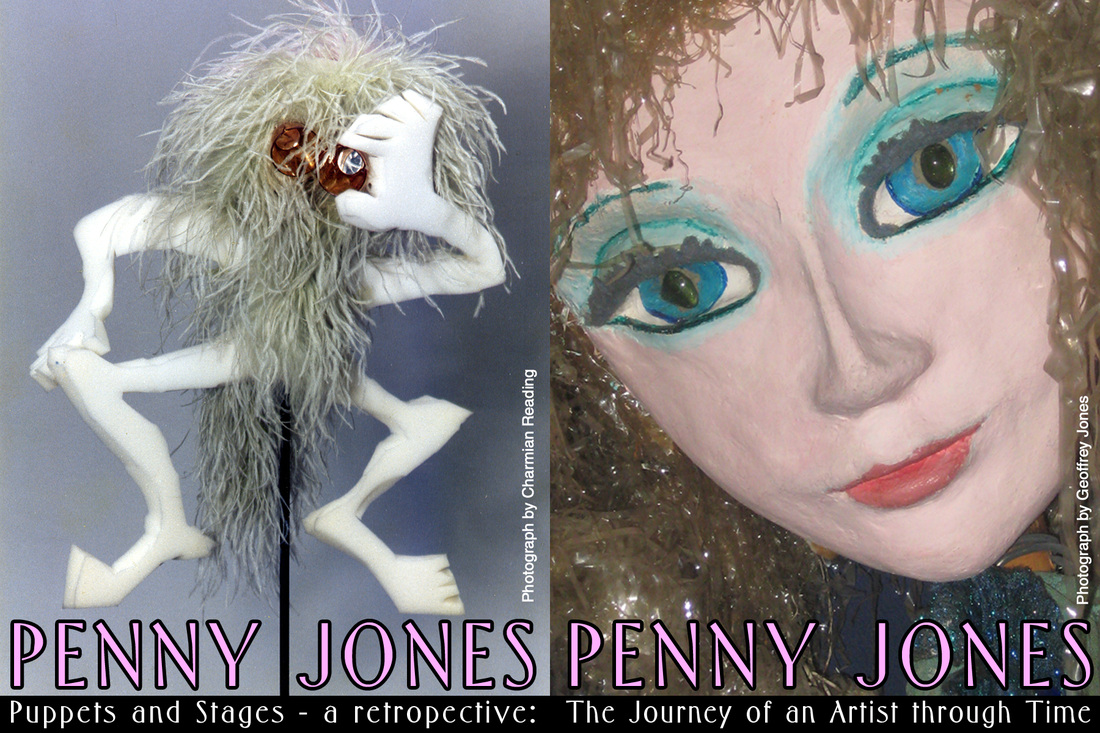 Penny Jones, Puppets and Stages - a retrospective: The Journey of an Artist through Time

Through string, shadow, hand, rod, satin, foam and paper, and from tiny to giant, Penny's puppets have been telling tales to generations of New Yorkers. A retrospective of the career and artistry of master puppeteer Penny Jones. An exhibition of
Penny's puppets and stages in a variety of styles and materials from the 1950's to the present.

Over 150 Puppets were on display and a SPECIAL PLAY AREA FOR CHILDREN TO PUT ON THEIR OWN SHOWS!

As part of the two week gallery retrospective exhibition of Puppets and Stages, by Penny Jones, there were special events for children during the week.


---
Profile of Penny in the WestView News